14 Cases of 3D Printing Defense Military Application
There is no doubt that 3D printing technology has been widely used in the defense military industry, including maritime, aerospace, and army equipment. As technology has evolved, it has also been increasingly valued by the defense sector. In fact, the military 3D printing industry is expected to be worth $1.7 billion (approximately RMB 11.4 billion) by 2027. Considering the global about military equipment are developing lightweight, faster production speed and lower cost as the core direction.
The largest metal 3D printer
The U.S. military is convinced of the benefits of 3D printing technology. Last year, they even announced that they will build the world's largest metal 3D printer. The U.S. DEVCOM Army Ground Vehicle Systems Center, by combining the help of ASTRO, Ingersoll Machine Tools, Siemens, Rock Island Arsenal, and MELD, combined their efforts to build this printer.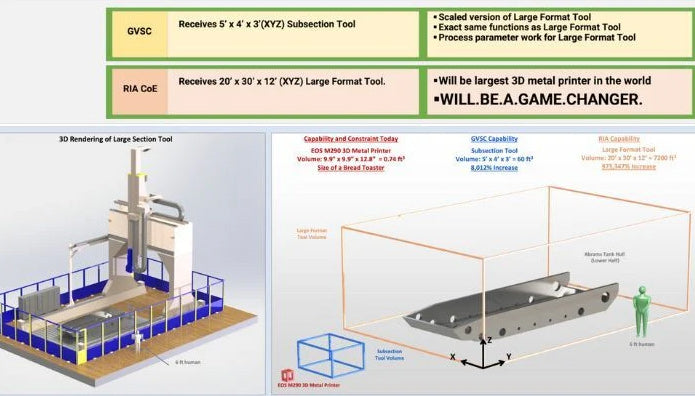 As recently as July 29, 2022, Antarctic Bear learned that Ingersoll-Rand unveiled the larger of the two additive manufacturing machines built for the U.S. Army, known as MasterPrint Metal, at the unveiling of its new facility. it uses a friction stir welded metal deposition system developed by Meld Manufacturing.
The completed printer, which will be part of the jointless body project, will have the ultimate task of printing a single-piece (one-piece) body for a combat vehicle. The project is expected to take 14 months, and eventually, the printer will be able to print on-demand metal parts up to 30 x 20 x 12 feet (approximately 9x6x3.6 meters). While we don't have any recent details on this, Antarctic Bear will continue to monitor the development of the project.
3D printed runways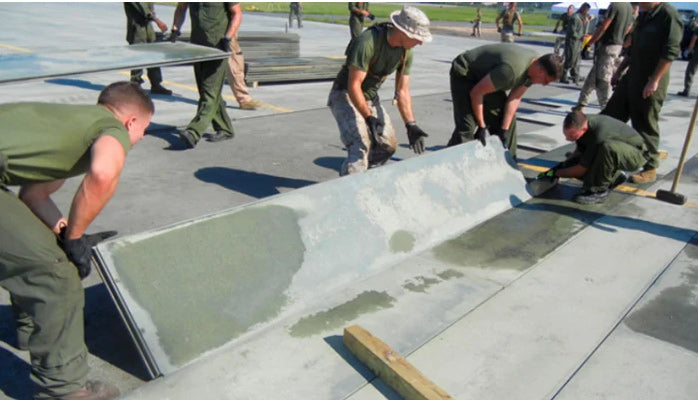 Another application in the military and defense sector comes from ITAMCO (Indiana Technology and Manufacturing Corporation), which has developed a runway for military expeditionary airfields using additive manufacturing technology. These runway pads are an essential component of an Expeditionary Airfield (EAF). Their function is to be implemented on the weaker ground to allow military aircraft to land and take off. Previously, portable runways made of aluminum sheets were used, but as they became obsolete, the military needed to find an innovative solution. The M290 3D printer from Germany's EOS was used to create a lighter, more durable runway for the U.S. Air Force's military equipment.
ExOne and its military pods

With the goal of accelerating the development of rugged, 3D printed factory pods. Specifically, it involves a $1.6 million contract from the Defense Logistics Agency (DLA). ExOne's Binderjet technology is being used for military purposes because of its speed, material flexibility and ease of use to best meet the military's critical needs. The 3D printer, designed specifically for the military, is said to be capable of binder jet printing on more than 20 metals, ceramics, and other powdered materials. In addition, there are other features affirmed by the U.S. military.
3D printing tools for the U.S. Navy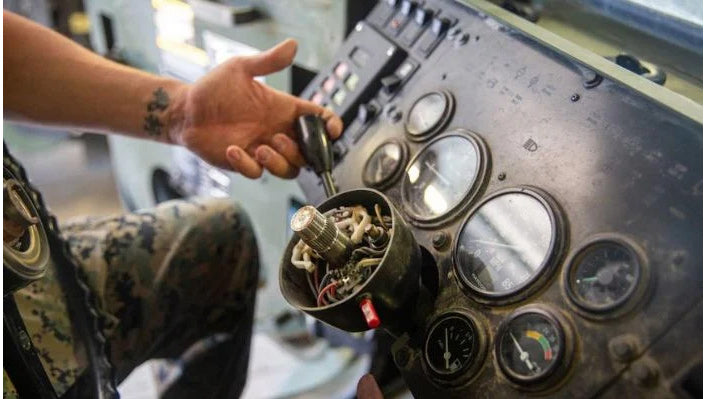 The country's naval branch, too, is taking full advantage of 3D printing technology. They have found that using 3D printing improves the efficiency of active equipment maintenance. Specifically, this involves the Marine Corps Systems Command working with supply battalions and industry partners to produce, for example, 3D-printed jigs for removing steering wheels. This is a frequent problem in Navy vehicle maintenance! The technology reduces repair time and shrinks workflow.
Collaboration with the University of South Florida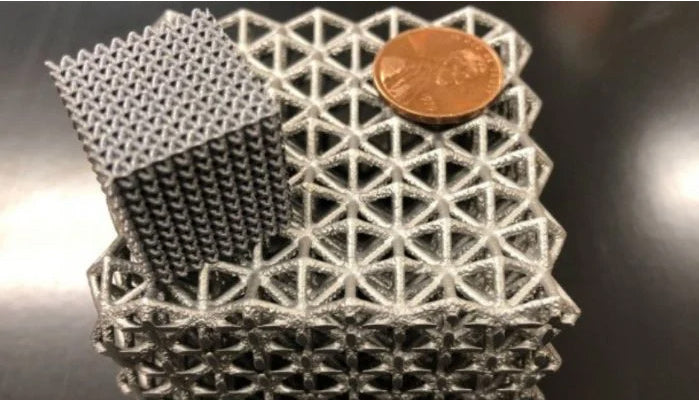 The U.S. military works extensively with universities and colleges, in addition to regularly partnering with major companies. Recently, scientists at the University of Florida successfully 3D printed a magnesium alloy called WE43. It's no coincidence that researchers turned to develop this material. The purpose, was to reduce the weight of the equipment carried by existing American GIs (in order to carry more ammunition and weapons), they may have found a solution with the help of WE43 and the powder laser fusion process.
3D printed propellers for ships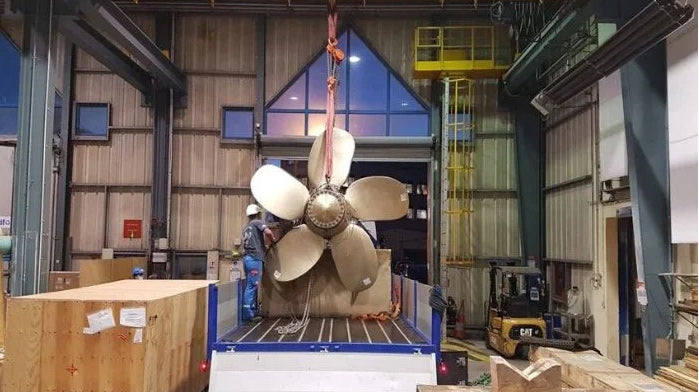 The French company Naval Group has been using 3D printing for various needs. 2021, thanks to additive manufacturing, and more specifically to the WAAM (Wire Arc Additive Manufacturing) process, Naval Group has 3D printed the propeller. The propeller consists of five 200 kg blades, which were then installed on a mine detection vessel. The team behind the project explains that by using the technology, they have significantly reduced construction time and minimized the amount of material used (reducing costs).
Spanish Air Force and 3D printing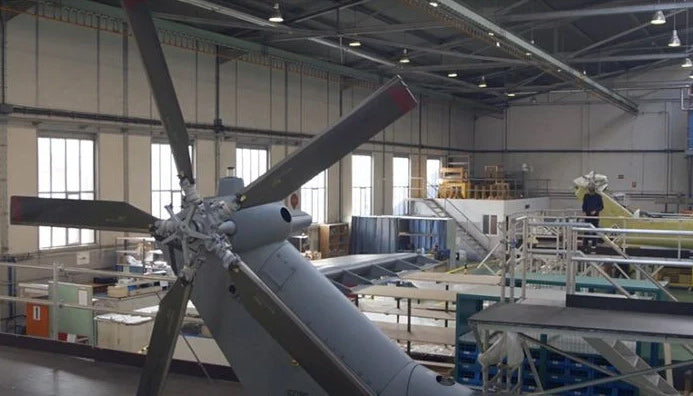 The technology provides hardness, strength, and brightness properties in the manufactured parts. Thanks to internal fiber reinforcement, a variety of tools and final parts have been developed that can withstand very high stresses and are designed with special components that can be used in harsh environments.
The head of the Spanish Air Force's helicopter workshop said that today, for every part requirement that can be 3D printed, the technology is used as much as possible, while traditional production methods are considered last. Examples include a leak control measurement tool for a helicopter landing gear or a custom key for a helicopter's main rotor.
General Lattice's helmet design for the U.S. Army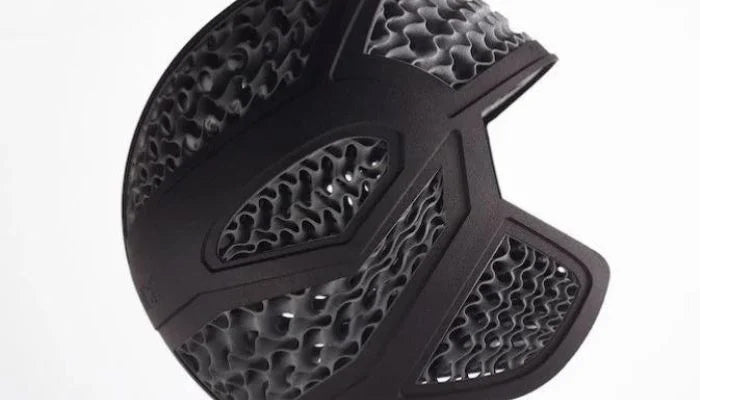 The company is a 3D design software company that uses 3D printing and structural design to improve the impact resistance of the Army's combat helmets. For this project, the company developed a set of predictive modeling tools to design and generate materials for helmets. This will allow for improved protection for soldiers in the field, as well as improved survivability after an impact to the head. The 3D printed materials will be tested in a real environment to validate and develop the performance requirements of the command's Soldier Center.
Armored vehicle spare parts
The Australian Army has designed a dozen spare parts for an armored vehicle using metal additive manufacturing, specifically a solution developed by SPEE3D. These parts have been tested and certified for field use, improving the Australian Army's logistical flexibility.
These printed parts include, for example, a wheel cover 3D printed in just 29 minutes at an overall cost of A$100 (about $83). The machine used in this case is WarpSPEE3D, which prints 1000 x 700 mm at a rate of 1 kg per minute. With 3D printing technology, the military was able to reduce downtime for its armored vehicles and thus better respond to emergencies.
The U.S. Navy and Additive Manufacturing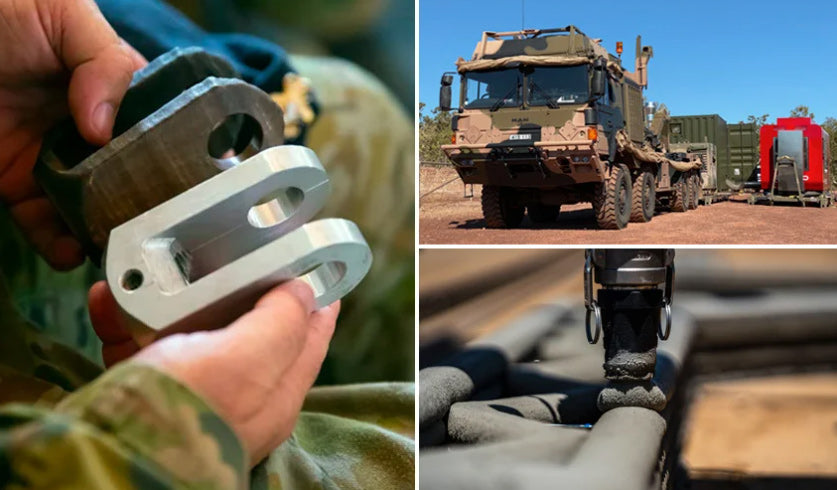 For years, the U.S. Navy has been working on several research and development projects for this technology. The goal is to improve the efficiency of equipment maintenance during ocean-going missions, especially when it comes to manufacturing spare parts. That's why the Naval Postgraduate School (NPS) has invested in Xerox's ElemX metal machine. It uses to design spare parts for submarines and ships, as well as tools. This allows the Navy to get a shorter supply chain and make custom parts.
NPS isn't the only company to launch a 3D printing program in the maritime sector. In fact, MatterHackers has signed a five-year contract with the U.S. Navy to provide the country's navy with all the 3D equipment it needs, as well as training courses and maintenance. The company helps the Navy deploy the Ultimaker S5 3D printer to design custom parts and other applications.
Future Energetics Project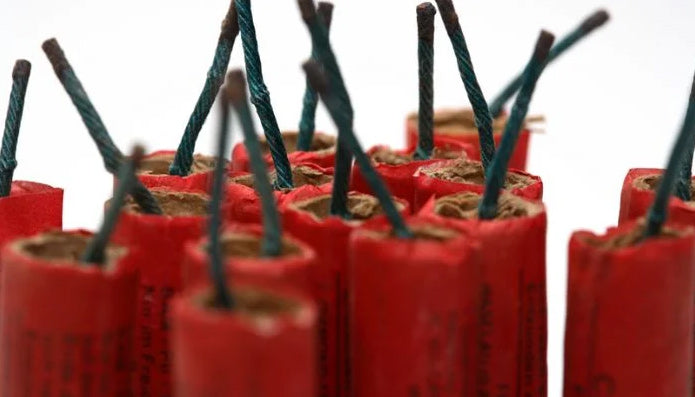 The Future Energetics Project from the United Kingdom works in the areas of research, explosives testing, new energetics manufacturing, explosion modeling, chemical synthesis, thermal characterization, and hazard testing. The goal of the project is to create new energetic materials and diagnostic methods to validate new materials.
3D printing will be used to develop new explosives formulations. This offers many benefits to potential users, including reduced storage and transportation costs and improved performance. Explosives can be precisely tailored to requirements and manufactured in novel and complex designs that were previously unimaginable. The manufacturing process uses the LabRAM Resonant Acoustic Mixer, which uses acoustic energy rather than physical blades to mix materials, making the process safer. The 3D printing project is currently still in the testing phase.


ASTRO USA and 3D printing, combat vehicle hull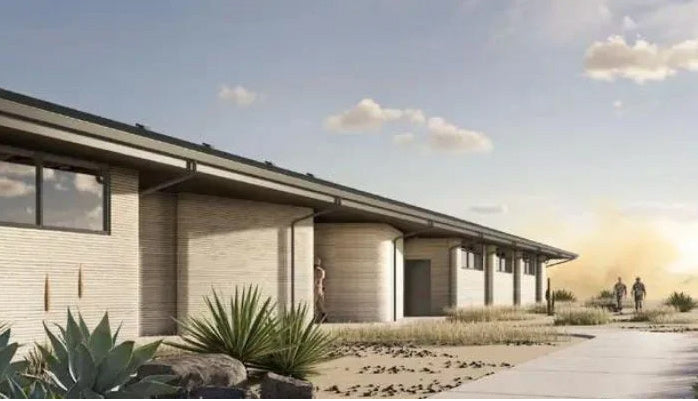 The Applied Science and Technology Research Organization, also known as ASTRO America, has been selected by the U.S. Army to participate in the Jointless Vehicle Body project. This project, supported by the U.S. Department of Defense Manufacturing Innovation Benefit Institute, is part of the development and delivery of combat vehicle hulls using 3D printing technology. They hope to reduce manufacturing time and lower production costs while reducing the weight of the vehicle and improving its performance and survivability.
3D Construction Company ICON and Barracks
For this particular project, the company worked with the Texas Military Department, Logan Construction, and Fort Structures to create the largest 3D-printed barracks in North America. Using ICON's Vulcan Building System, a tablet-operated robotic printer that works with cement-based materials, the collaboration between the company and the military succeeded in building the first 3D-printed barracks for soldiers to live in. The final building area is approximately 3,800 square feet and is capable of housing 72 soldiers at a time.
3D printed submarine hull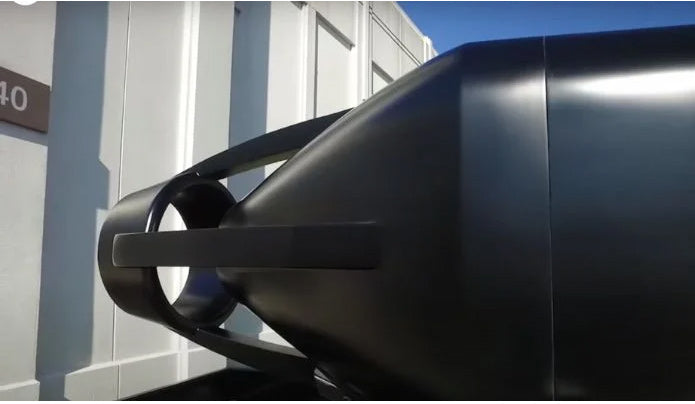 Over the years, the U.S. Department of Defense has used 3D printing technology extensively in aerospace, as well as on the ground and at sea. The latest news is that they are studying the technology for use in the deep sea. In this new effort, Oak Ridge National Laboratory (ORNL) is partnering with the U.S. Navy's Disruptive Technologies Laboratory to create a 3D printed submarine hull, a first in military history.
Using ORNL's FDM large-area additive manufacturing (BAAM) technology, the team produced a 30-foot-long (about 9.1 meters) concept hull with six carbon-fiber composite sections that can be produced faster and more expensively than using traditional manufacturing methods. While still in testing, there are indications that more 3D-printed submarines will soon be diving into the ocean.
---