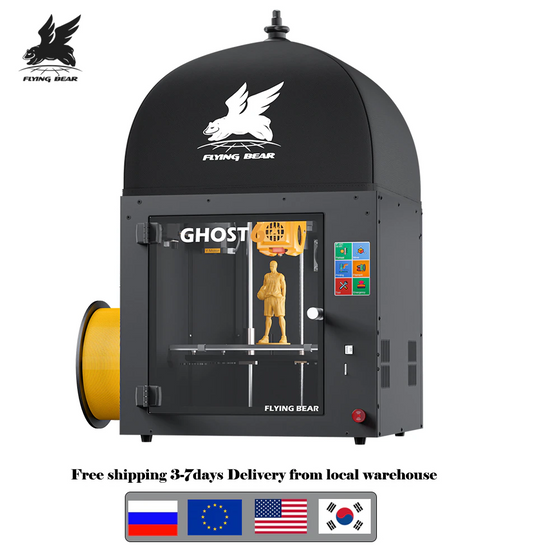 FLYING BEAR
Most Popular
New Global Hotsale Classic 3D printer Ghost6 and Professional Design Reborn2. New Generation LaserX with 10w Laser module Power support enough Application.
Shop Now
About Flying Bear
Welcome to FLYING BEAR official online store. We are focus on 3D printers and laser engraving machines more than 7 years, The team consists of a group professional engineers who are passionate and dedicated to 3D and Laser engraver design. We design and provide 3D printers and Laser engraver machine and services for 3D printing enthusiasts, creators, engineers, educators, etc. all over the world.
Our research & development department and manufacturing department strive for the perfect user experience and design better 3D printers and laser engravers. We iterate and upgrade on the traditional basis to bring your creative ideas to reality in the world of 3D technology.
Fast Delivery
We select the nearest warehouse for you.
Money Back
No worries shopping
Chat With Us
We offer 24-hour chat support
Technical Support
After-sales technical support. 12 months warranty.
Certification